The Roads: Tried and tested roads will remind you why you enjoy driving so much.
The Cars: We don't mind what car you bring as long as it is one of these badged models: Audi R/RS; BMW M; Mercedes Benz AMG; Porsche Cayman, Boxster, GT4, Spyder or any 911 model.
The Lodging: Handpicked 4.5-star lakefront lodge with parking.
Day 1 - 190 miles
Highlights:
Fontana Dam
Tail of the Dragon
Foothills Parkway
Clingmans Dome
Day 2 - 190 miles
Highlights:
Famous Wayah Road
Hiwassee Dam
Off the beaten path hidden gems
Cherohala Skyway
Day 3 - 220 miles
Highlights:
Highlands, NC
The Blue Ridge Parkway
Pass through 5 tunnels along our route
Explore less traveled roads with amazing overlooks
"Not only does Andy lay out the routes he personally drives the new routes before releasing them to participants. I don't think you will find a more passionate person about driving in the Smokies or track events.
This is my sixth year participating in driving with groups in the Smokies. Andy has laid out the routes for every event I've had the pleasure to experience. I've also been fortunate to be in Andy's group on every trip. Big thumbs up to Andy!"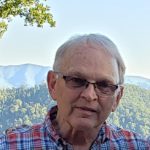 Alan C
Rally Participant - Lake View Rally
Frequently Asked Questions
Can I come alone, or bring a partner?
Absolutely!  Typically, our events are made up of 1/4 couples and 3/4 singles. And by couples we mean spouse, partner, friend or child (over 16 years of age please).
What would I be paying for?
It's a good question!
A high-performance driving specialist at the helm
Professional, performance driving tips
Undiscovered vantage points
Professional photography and videography
Welcome dinner
Morning coffees and 2 lunches
Extensively researched route planning: we know The Smoky Mountains like the back of our hands! And, all our routes are pre-planned to the mile – from surveying the road quality to assessing congestion and scoping scenery for photographic opportunities
Enthusiasm, passion and knowledge: spearheaded by self-driving specialist, Andy has participated in high-performance driving for over a decade and covered over 15,000 miles of driving in The Great Smoky Mountains, alone.
Branded shirt
Camaraderie: Our events are as much about a specialized driving experience as they are the people. And, the friendships developed are often lasting so share your passion with like-minded sports car enthusiasts
One on one, in-car coaching is available at an additional cost. Spaces are limited, on a first come first served basis.
What does a day of driving with RS Xperience look like?
We start at 8.30am and finish around 5pm. We have planned fuel stops, lunch and photo opportunities. So you're looking at about five to six hours actual driving time. Any more than that, we'd be on our knees and thirsty for a cold one!
Before our first drive, Andy briefly shares car control techniques and rules of the road. All our drives are lead/follow with Andy in the lead. We give you the option for in-car coaching, from seasoned instructors, on either Thursday afternoon or Sunday morning (based on availability and at an additional cost).
On Thursday you can join us for lunch (at your expense), then a 2–3-hour drive, or you can just show up for the main drives on Friday and Saturday morning. You may also want to stay for a 2–3-hour drive on Sunday morning; your choice.