The Roads: Carefully curated, tried and tested roads with many hidden gems. Guided driving with experienced leads is by far the safest way to experience these wonderful roads.
The Cars: Our rallies are open to owners of sports and performance cars including Porsche, BMW M, Mercedes AMG, Aston Martin, Jaguar, Audi S/RS, Corvette, Camaro, and Mustang to name a few, and are geared towards drivers who live to drive or want to enhance their driving skills.
The Lodging: Handpicked 4.5-star lake front lodge with stunning views and parking, with all meals included.
Day 1 - 172 miles
Highlights:
Cherohala Skyway
Tail of the Dragon
Fontana Dam
Hidden Gems
Day 2 - 204 miles
Highlights:
Richard B Russell Scenic Highway
Brasstown Bald
Highlands
Moonshiner 28
"I think a wide variety of people would enjoy this. Not only do you get a great driving experience, you've got great scenery, we stay in great places, we got great camaraderie. It's for almost everybody in all walks of life, anybody who enjoys cars, anybody who wants to drive. Anybody who wants to improve their skills. And I think driving on the roads is different than driving on a circuit. To me you appeal to almost anybody who enjoys cars, who enjoys driving, and likes being out in the mountains there."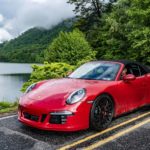 Harvey
Rally Participant - Lake View Rally
"We had an awesome time at the Rally! Very well run event. It certainly exceeded my expectations. I plan to attend another event in the future. The driving and the roads chosen were for me the best part followed closely by the camaraderie of the group and the good time hanging out swapping stories."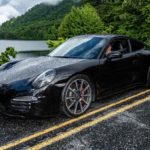 Craig P
Rally Participant - Lake View Rally
Frequently Asked Questions
Can I come alone, or bring a partner?
Absolutely!  Typically, our events are made up of 1/4 couples and 3/4 singles. And by couples we mean spouse, partner, friend or child (over 16 years of age please).
What would I be paying for?
It's a good question!
A high-performance driving specialist at the helm
Professional, performance driving tips
Undiscovered vantage points
Professional photography and videography
Welcome dinner
Morning coffees and 2 lunches
Extensively researched route planning: we know The Smoky Mountains like the back of our hands! And, all our routes are pre-planned to the mile – from surveying the road quality to assessing congestion and scoping scenery for photographic opportunities
Enthusiasm, passion and knowledge: spearheaded by self-driving specialist, Andy has participated in high-performance driving for over a decade and covered over 15,000 miles of driving in The Great Smoky Mountains, alone.
Branded shirt
Camaraderie: Our events are as much about a specialized driving experience as they are the people. And, the friendships developed are often lasting so share your passion with like-minded sports car enthusiasts
One on one, in-car coaching is available at an additional cost. Spaces are limited, on a first come first served basis.
What does a day of driving with RS Xperience look like?
We start at 8.30am and finish around 5pm. We have planned fuel stops, lunch and photo opportunities. So you're looking at about five to six hours actual driving time. Any more than that, we'd be on our knees and thirsty for a cold one!
Before our first drive, Andy briefly shares car control techniques and rules of the road. All our drives are lead/follow with Andy in the lead. We give you the option for in-car coaching, from seasoned instructors, on either Thursday afternoon or Sunday morning (based on availability and at an additional cost).
On Thursday you can join us for lunch (at your expense), then a 2–3-hour drive, or you can just show up for the main drives on Friday and Saturday morning. You may also want to stay for a 2–3-hour drive on Sunday morning; your choice.