The Roads: Carefully curated, tried and tested roads with many hidden gems. Guided driving with experienced leads is by far the safest way to experience these wonderful roads.
The Cars: Our rallies are open to owners of sports and performance cars including Porsche, BMW M, Mercedes AMG, Aston Martin, Jaguar, Audi S/RS, Corvette, Camaro, and Mustang to name a few, and are geared towards drivers who live to drive or want to enhance their driving skills.
The Lodging: Handpicked 4.5-star lakefront lodge with stunning views and parking, with all meals included.
Day 1 - 210 miles
Highlights:
Cherohala Skyway
Tail of the Dragon
Fontana Dam
Hidden Gems
Day 2 - 250 miles
Highlights:
Richard B Russell Scenic Highway
Brasstown Bald
Highlands
Moonshiner 28
"Not only does Andy lay out the routes he personally drives the new routes before releasing them to participants. I don't think you will find a more passionate person about driving in the Smokies or track events.
This is my sixth year participating in driving with groups in the Smokies. Andy has laid out the routes for every event I've had the pleasure to experience. I've also been fortunate to be in Andy's group on every trip. Big thumbs up to Andy!"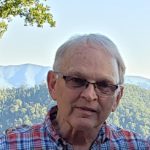 Alan C
Rally Participant - Lake View Rally
"By far, far exceeded my expectations.
It was just all about the cars and all about the experience and the camaraderie just far exceeded what I thought it was going to be. Awesome."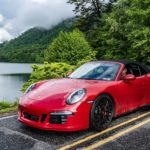 Harvey S
Rally Participant - Lake View Rally
Frequently Asked Questions
Can I come alone, or bring a partner?
Absolutely!  Typically, our events are made up of 1/4 couples and 3/4 singles. And by couples we mean spouse, partner, friend or child (over 16 years of age please). Just no pets please (yes, people have been known to ask).
If your partner is not a driving enthusiast and would like to remain at the lodge, we provide an activities list in your room upon arrival which includes details of walking, hiking and enjoying the facilities.
What would I be paying for?
It's a good question!
A high-performance driving specialist at the helm
Professional, performance driving tips
Pre-visited and personally selected accommodation: We never rely on reviews – instead, we stay at every lodge we recommend and pre-determine service levels, parking, food quality and cleanliness
Undiscovered vantage points
Video footage
Welcome reception and open bar
Breakfast, lunch and dinner
Extensively researched route planning: We know The Smoky Mountains like the back of our hands! And, all our routes are pre-planned to the mile – from surveying the road quality to assessing congestion and scoping scenery for photographic opportunities
Enthusiasm, passion and knowledge: Spearheaded by self-driving specialist, Andy has participated in high-performance driving for over a decade and covered 10,000 miles of driving in The Great Smoky Mountains, alone.
Branded welcome kit
Camaraderie: Our events are as much about a specialized driving experience as they are the people. And, the friendships developed are often lasting so share your passion with like-minded sports car enthusiasts
What does a day of driving with RS Xperience look like?
We always kick-off with an early breakfast to fuel a full-day's driving, starting at 9am and returning to the lodge around 5pm. By full we mean seven hours on the road. By design, you shouldn't do more than eight, and by the time we've included fuel stops, lunch breaks and photo bombs, you're looking at about five to six hours actual driving time. Any more than that, we'd be on our knees and thirsty for a cold one!
Before we drive, we briefly cover car control techniques and rules of the road. All our drives are lead/follow with Andy in the lead.